My sweet, caring, helpful, creative Kar-Kar turned five. FIVE! She's starting kindergarten, becoming a very good little cheerleader, and getting sweeter every day. We all think she is wonderful and we are happy to have her in our family.
She helped me make a Ponyo cake with lots of fondant.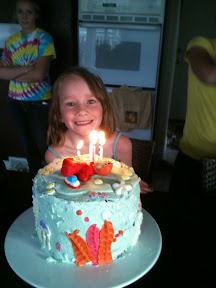 We had a fun party with lots of cousins, aunties, uncles, grandparents, and even some friends from Korea.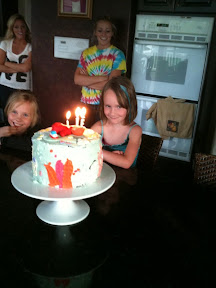 I love this expression on her face!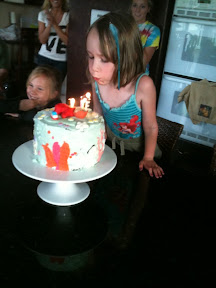 She blew out all the candles like a pro. Happy birthday, Karli! We love you and your free spirit to pieces!